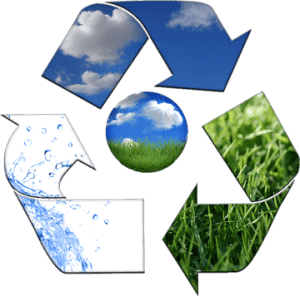 Going green means using companies like Austin Dumpster Rental who are environmentally conscious and strive to divert as much trash and debris from the landfill as possible.  As an Austin based company, and proud Texas residents born and raised, we work every angle before we resort to taking dumpster loads to the land fill.  There are SO MANY other options besides simply adding to the pile of waste at our local refuse.
Prior to Austin Dumpster Rental, having run both a construction and demolition company, we are more than aware of the options and places you can take materials besides the landfill.  Recycling is not only great for our city, but cost effective.
Austin Dumpster Rental is constantly working to create new arrangements and trash removal plans geared towards exceeding a 90% recycling rate.  Granted, this high of a rate is attributed primarily to construction and yard debris removal, but if and when we have to make a stop at the landfill we choose to work with the companies who've spent the time and money to incorporate recycling sorting centers into their pits.
Active Green
As we actively set new green goals and standards for our company we are not only working to save our clients money, but to preserve the environment as well.
Everything from lumber to metals and masonry can all be reused and recycled if the proper action and consideration is taken. If for some reason we cannot find a proper place or purpose for one portion of your project site, we do not just send it to the landfill. We stockpile these materials then work diligently via services such as Craigslist, Ebay, and the good ole fashioned way, word of mouth, to find them a proper home.
If going green dumpster rental and junk removal is your goal, you've come to the right place. When you bring Austin Dumpster Rental onto the job, you're not only getting the job done right, you're doing what's right for the environment.